Unlearning Racism is not a one and done experience, but a journey.

Let us join you on your journey

Our courses and webinars expand understanding, personal awareness and inclusivity as participants engage in authentic dialogue on the path towards racial justice. All offerings can be customized to meet your organization's needs.
Webinars are typically interactive and 90 minutes. They are designed to address current issues impacting race relations where we will discuss and examine current opportunites and threats to creating a more culturally inclusive enivironment.we discuss and examine current market examples of opportunities and threats facing organizations who have succeeded or failed to understand the importance of creating a culturally inclusive organization.
We offer expanded courses of the webinars offered in 4 to 6 sessions that are 2 hours each. The sessions are offered on-line and in-person.  Series range from $3,200-$4,800 for groups up to 50 people 
Coming Soon: Learning "On Demand" Courses
Moving From Actors to Accomplices in the Fight for Racial Justice:
When Malcolm X was asked how white people could be allies and accomplices with Black people in 1964, he responded: "By visibly hovering near us, they are 'proving' that they are 'with us.' But the hard truth is this isn't helping to solve America's racist problem. The Negroes aren't the racists. Where the really sincere white people have got to do their 'proving' of themselves is not among the black victims, but out on the battle lines of where America's racism really is — and that's in their home communities; America's racism is among their own fellow whites. That's where sincere whites who really mean to accomplish something have got to work."
The actions of an Accomplice are meant to directly challenge institutionalized racism, colonization, and White supremacy by blocking or impeding racist people, policies, and structures. Retreat or withdrawal in the face of oppressive structures is not an option. The goal of this learning opportunity is to challenge more people to lean in and not withdraw. Instead, applying pressure towards racially oppressive structures, while furthering their own personal growth. There are two opportunities to join this webinar: February 9, 2023, 6-7:30PM CST or February 21, 2023 1-2:30PM CST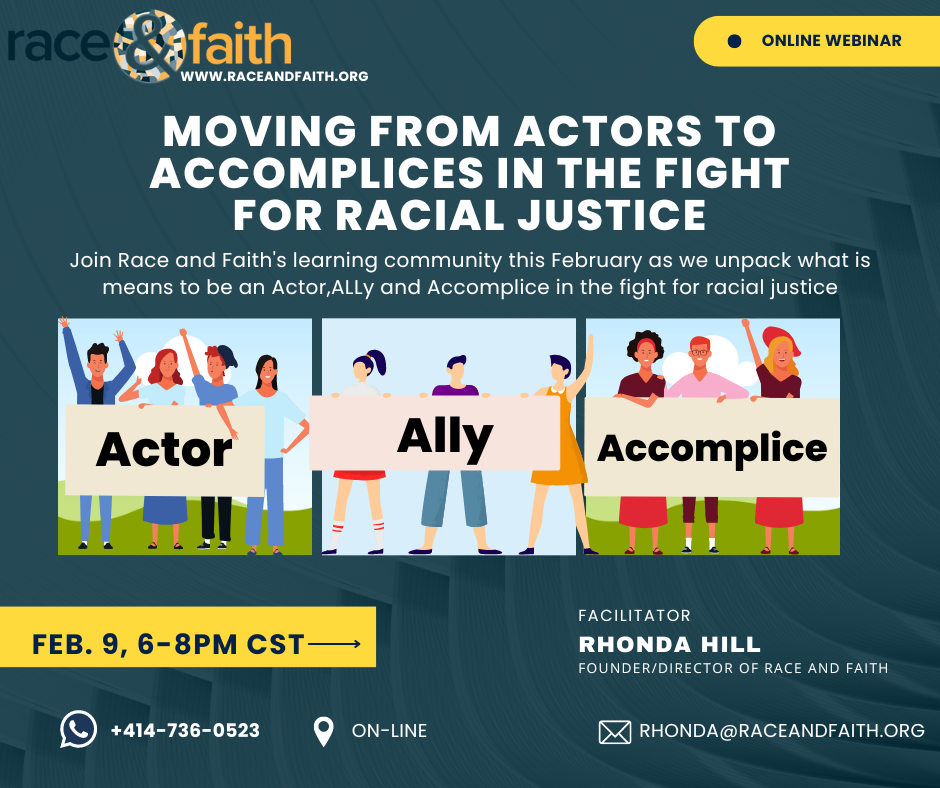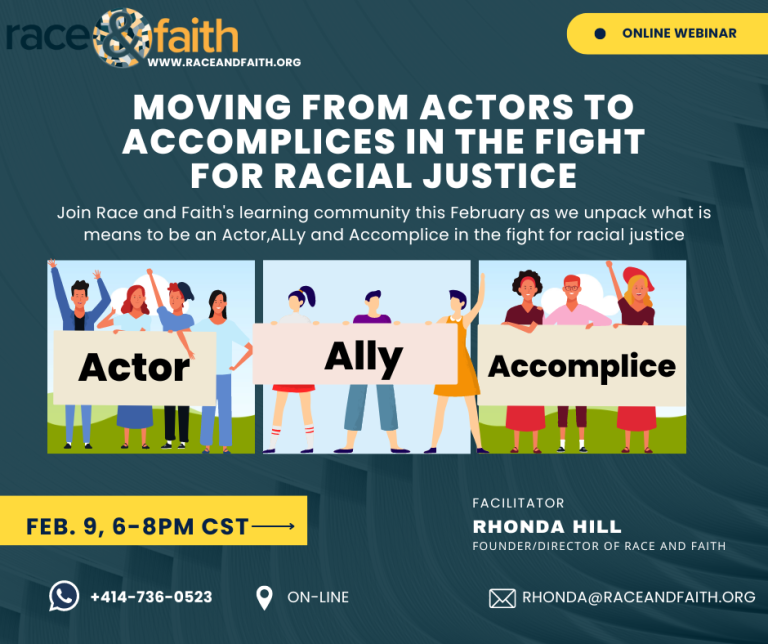 Keep Learning With US! Consider these courses: